WILL AFGHANISTAN'S ELECTIONS BE FAIR?
By Kenneth P. Vogel | 6/23/09
Without strong preemptive action by the Obama administration and the international community, Afghanistan's impending elections could be just as suspect — and have just as dire consequences — as Iran's, a top opponent to Afghan President Hamid Karzai claimed on Tuesday.
"The possibility of a Kenya or a Zimbabwe or an Iran looms large,"
said Ashraf Ghani Ahmadzai, a former World Bank official and Karzai adviser now challenging him for president in the Aug. 20 election.
"We know what the costs of those types of outcomes are,"
Ghani told POLITICO in a telephone interview from Kabul. "And those scenarios need to be discussed and avoided, because it is still at a moment where — with the right policies and approach and focus — we can avoid that kind of outcome."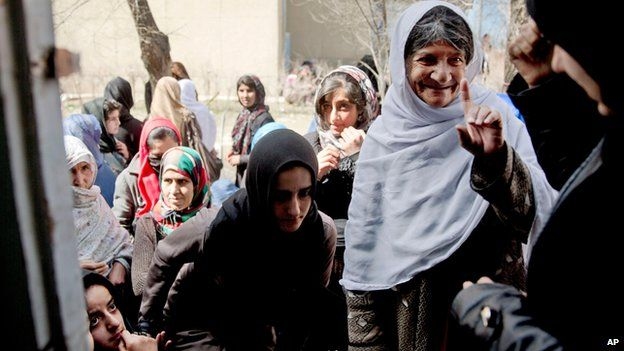 Afghanistan is a critically important U.S. ally, and President Barack Obama has heavily invested in its future, dispatching an additional 17,000 U.S. troops to the violence-wracked nation within a month of taking office.
Last week, he issued a statement saying that his administration is "working with Afghan electoral authorities and the United Nations to help Afghans ensure a credible, secure and inclusive election process."
But Ghani alleged that the Karzai government "has already committed substantial fraud in voter registration" by padding the voter rolls in areas where Karzai is strong, using state resources to campaign, encouraging governors and ministers to do political work for him, and dispatching his security forces to "threaten people and prevent them from supporting other candidates."
Said T. Jawad, the Afghan ambassador to the United States, disputed Ghani's claims, pointing out that Karzai had opened a wide lead over Ghani and the other top contender, Abdullah Abdullah, in a recent poll.
Karzai "definitely has a vested interest in making sure that this process is transparent and fair so that his election will not be contested. He has no interest in muddying the waters because he is ahead of everyone else by substantial margins," Jawad told POLITICO.
Jawad said Karzai welcomed international assistance from the U.S., United Nations and other allies in securing the election, for which more than 40 candidates have declared their candidacies, pointing out that there are Taliban-controlled districts where the ability to hold the election is still in doubt.
But he suggested that the U.S. may have improperly boosted Ghani and Abdullah by allowing the U.S. ambassador to Afghanistan, Karl Eikenberry, to hold joint press conferences with each of them in recent days.
"I don't think this is a normal protocol anywhere in the world," Jawad said, adding "It's a very, very politically charged environment, and those moves have been interpreted differently by different people."
Neither the White House nor the State Department responded to requests for comment on Jawad's assertion.
Karzai, who once was a U.S. favorite, began to fall from favor late in the President George W. Bush's final term and has had tense relations with the Obama administration, though Obama's statement on the Afghan election stressed the U.S.'s neutrality in the Aug. 20 election, which also includes local provincial council races.
Obama national security adviser James Jones on Tuesday also met with Karzai and both opposition candidates, and he reiterated the U.S.'s neutrality in the contest.
Jawad said "we would like the U.S. to stick to the statement that they have made that they will be fair to everyone. That's the important point and that's an important message to convey."
Obama's statement also contained what seemed an oblique jab at Karzai, asserting "The successful presidential candidate will have a full agenda and high expectations. Afghan institutions must better serve the people."
Already, Ghani is using Obama's criticism of a Karzai-signed law that critics say legalizes marital rape and that Obama called "abhorrent" in an English-language television commercial seeking campaign contributions from Afghan ex-pats living in the West.
And Ghani has seized on Obama's statement on the Afghan election, asserting it "identified the key issues. Now we need to operationalize those critical concepts that he used: credible, secure and inclusive."
Ghani also argued for a neutral international role in neighboring Iran, where the government has launched a crackdown on pro-democracy street protestors claiming that the June 12 reelection of hardline President Mahmoud Ahmadinejad was rigged.
"Iran is an intensely nationalist country. The less it becomes an issue of regional or international pressure, the more the domestic parties I think will have room for negotiation, maneuvering and articulation," he said. "We have to have the patience to allow the internal processes to work their way."