"HUFFPOST-UK": SAID TAYEB JAWAD
His Excellency Said T. Jawad, was appointed as Afghanistan's Ambassador to the United States by President Hamid Karzai on December 4, 2003. Under his leadership, the Embassy of Afghanistan is emerging as one of the most successful missions in Washington DC. He also serves as Afghanistan's non-resident Ambassador to Mexico, Brazil, Colombia and Argentina.
Ambassador Jawad returned to Afghanistan four months after 9/11 to assist in the new country's state-building process. He served as the President's Press Secretary, Chief of Staff as well as the Director of the Office of International Relations at the Presidential Palace. Ambassador Jawad has worked closely with President Karzai in formulating strategies, implementing policies, building national institutions and prioritizing reforms in Afghanistan. He also worked with the U.S. and Afghan military experts to help reform the Ministry of Defense and rebuild the Afghan National Army. Ambassador Jawad was instrumental in drafting Afghanistan's foreign investment laws; he served as President Karzai's principal liaison with the constitutional commission throughout the drafting Afghanistan's Constitution.
Ambassador Jawad was educated at the Afghan French Lycée Istiklal and School of Law and Political Sciences at Kabul University and Westfaelische Wilhelms University in Muenster, Germany. In 1986 he settled in the United States, where he earned his MBA from the Golden Gate University in San Francisco and worked for a number of prominent law firms.
Ambassador Jawad has published hundreds of articles and commentaries in the United States, Europe and Afghanistan. He is fluent in English, German and French. He is married to Shamim Jawad, a financial consultant, and they have a son, Iman, 17.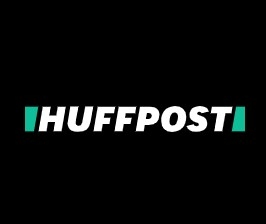 https://www.huffingtonpost.com/author/said-t-jawad?guccounter=1